PIP
The 16th Annual Pharmacogenetics in Psychiatry Meeting
October 12, 2017, 8:30 AM – 7:00 PM
Loews Sapphire Falls Resort, Orlando, Florida
The annual Pharmacogenetics in Psychiatry meeting will continue to provide a forum for the presentation and discussion of new developments in the rapidly developing field of psychiatric pharmacogenetics. Previous meetings have been highlighted by discussion of topics including: prediction of clinical response to antipsychotic drugs, genes associated with the development of adverse side effects, candidate gene and genome-wide association (GWAS) studies of antidepressant response, the identification of new polymorphisms influencing gene product function, and novel statistical approaches to dissect the heterogeneity of drug response. Moreover, we have brought together investigators working in diverse areas of psychiatric research, from molecular geneticists to clinical trial investigators, from academia and industry, in order to engender true interdisciplinary approaches to the problem of variation in clinical response to psychotropic drugs.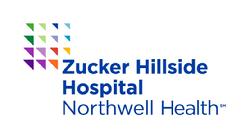 REGISTRATION RATES:
Physician and Scientists: $175.00
Residents, Fellows, and Allied Health Professionals: $75.00
DEADLINES:
July 14, 2017- Deadline to submit an abstract for consideration (oral and poster presentations available)
July 14, 2017- Deadline to submit a Young Investigator Travel Award application
August 31, 2017- Deadline to cancel registration for a refund
September 21, 2017- Deadline for a discounted hotel reservation in the WCPG Room Block.
TO REGISTER: Please visit https://pip.societyconference.com.
TO SUBMIT AN ABSTRACT: Please visit http://www.pharmacogeneticsinpsychiatry.com/meeting/submitabstract.html.
Visit our website at www.PharmacogeneticsinPsychiatry.com for more information regarding abstract guidelines and Travel Award applications.